ANNOUNCEMENT: Due to more sickness in the Havre Volleyball program, there will only be a Varsity match on Saturday 9/18, at 2:30 pm.

ANNOUNCEMENT: Due to illness in the Havre volleyball team there will only be 2 matches played in Glendive on Saturday, September 18th. The schedule will be: 1 pm C Squad 2:30 pm Varsity

Lunch for Today: Hot ham & Cheese sandwich with potato, veggie, fruit, & milk. NO SALAD BAR. Lunch for Tomorrow: Turkey & Cheese Sandwich Sack Lunch Activity passes: If you got an activity pass in the beginning, you need to come exchange your pass you will not be able to use the other pass. It has the wrong dates on them. See Angie in the office to get the correct pass. Key Club meeting is at lunch today in Ms. Fawns class room. A few water bottles have been in the lost and found. If they are not picked up today they are going to the trash. GO RED DEVILS!

The DCHS Link Crew hosted lawn games in the courtyard to make underclassmen feel welcome in our school. Everyone had a blast!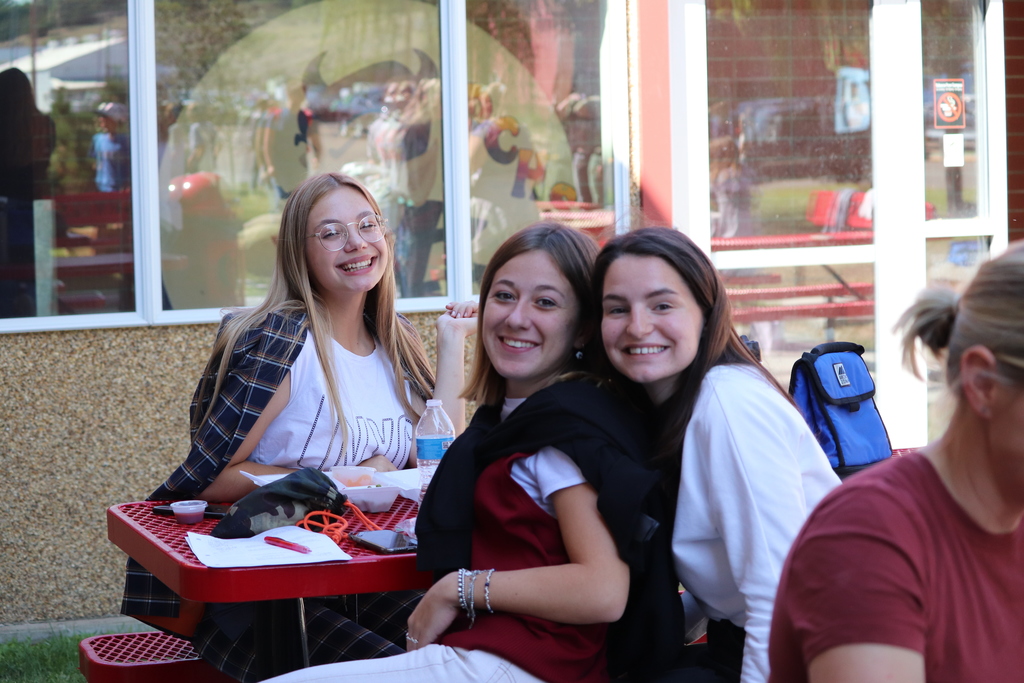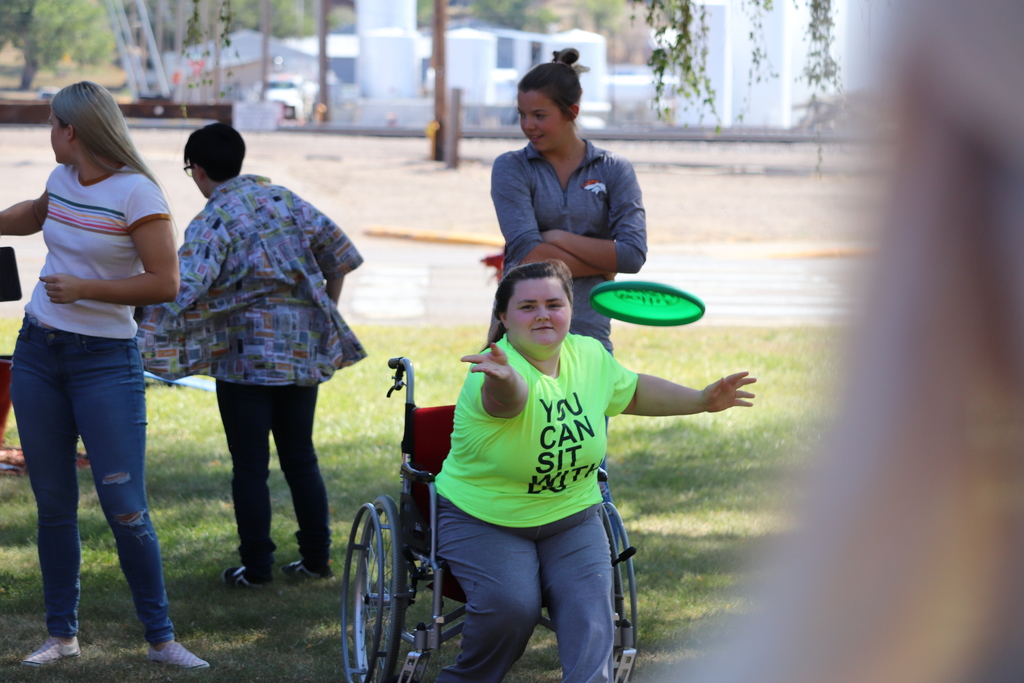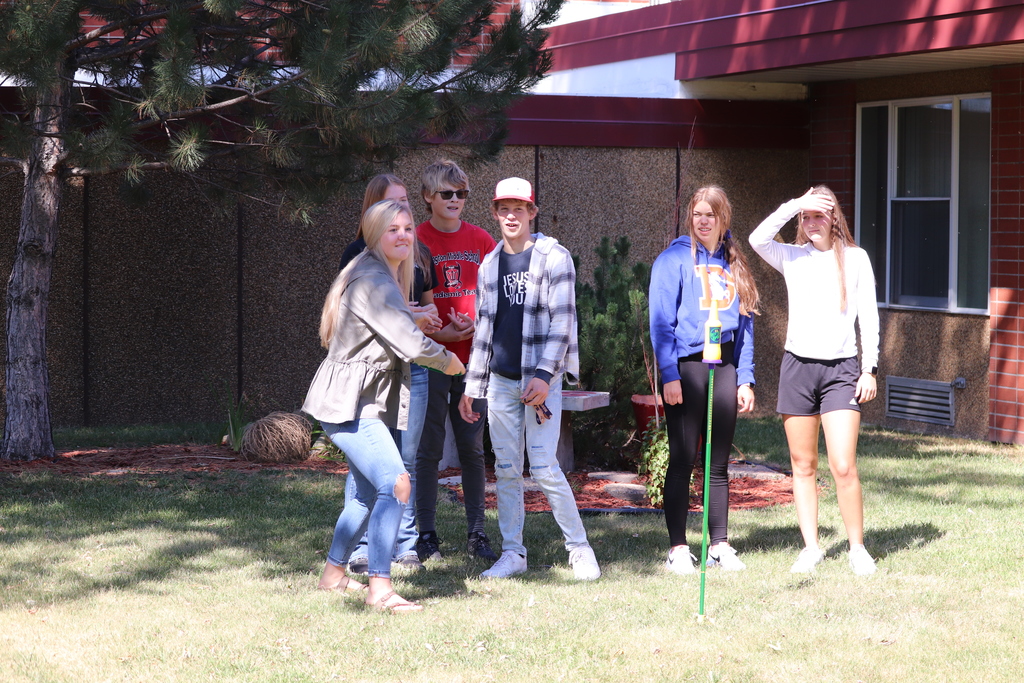 Lunch for Today: Macaroni & Cheese with hotdog, veggie, fruit, & milk. NO SALAD BAR. Lunch for Tomorrow: Pizza with veggie, fruit, & milk. NO SALAD BAR. Junior and Seniors planning to attend the college fair at DCC on Sept 15th: Make sure you pick up the parent permission form in the principal's office and return it by Wednesday morning of the 15th (or sooner)! Seniors: You received your senior order packet from Jostens. Order day is Wednesday 9/15/21 from 11 to 1. Please make sure you are taking it to your parents to go over. If you have any questions please do not hesitate to call the office. Activity passes: If you got an activity pass in the beginning, you need to come exchange your pass you will not be able to use the other pass. It has the wrong dates on them. See Angie in the office to get the correct pass. Anyone interested in joining Z-club this year, please meet in Ms. Cohen's room Wednesday after school for an information meeting and cupcakes! Link Crew is hosting Lawn Games at Lunch today! Freshmen grab your lunch and come join us in the courtyard for some fun games! DCHS Fall play: If you auditioned, please check Google Classroom or talk to Mrs. Tuma for information about the cast and schedules. GO RED DEVILS!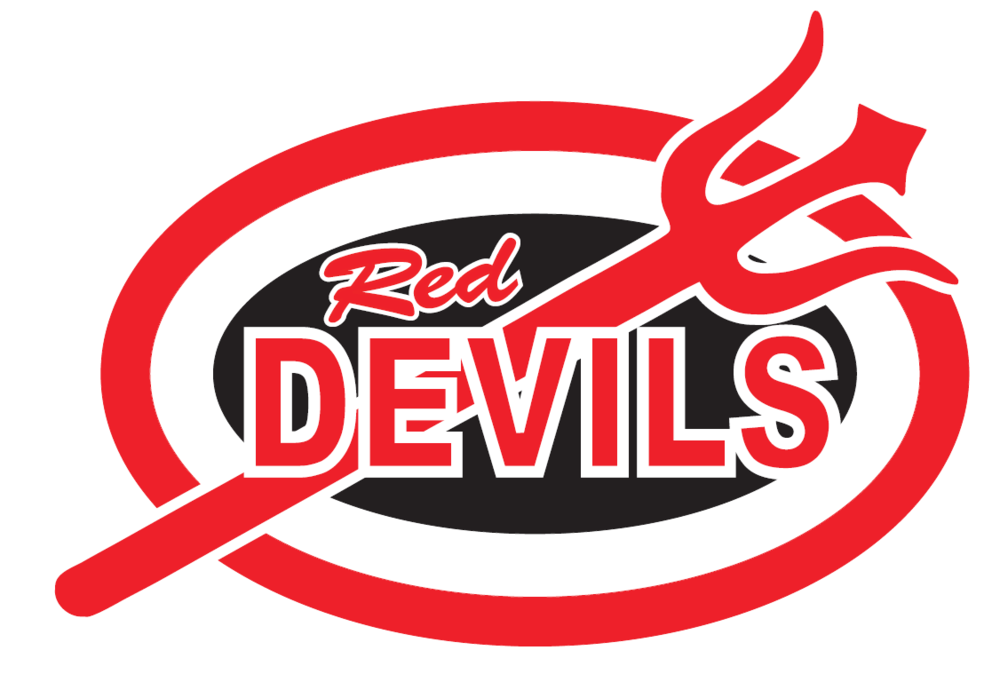 Registration for the next Driver Education Class is open until noon on Friday, September 17th. Registration is via an online form at
https://forms.gle/m5NKfQSp1wjbg19Y7
Class enrollment is limited, so payment of $265.00, payable to DCHS, must be received at the DCHS office by that date to reserve your student's age-based priority registration. To be eligible for this class a student must reach their 15th birthday on or before June 3th, 2022, and be in ninth grade or higher. Class begins with a 6:00 p.m. parent meeting on Monday, September 20th, in the DCHS Library. Morning classes begin the next day and will be held Monday through Wednesday 6:15-7:45 am until the course completes on December 8th--barring Covid-19 related or other school closures. All students will complete as part of the class, 6 two-hour drives. These will be scheduled from 4:00 to 6:00 pm Monday through Friday and 8:00 am to noon on Saturdays. For further information contact Mr. Justin Jacobson at
jacobsonj@glendiveschools.org
or DCHS 377-5265.

DCHS Key Club recently had a meeting with Steve Merrill about volunteering with the GROW Recycling Center here in Glendive. It is great to see our students being active and engaged in their local community!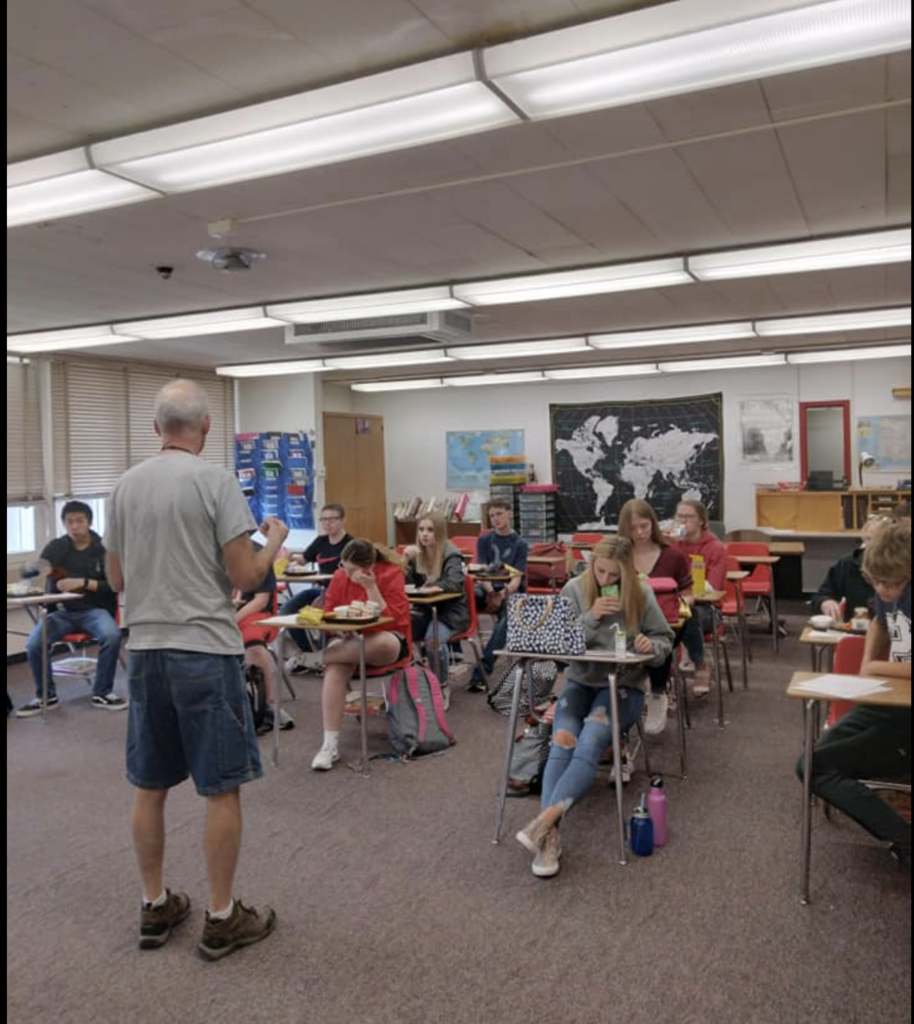 Ms. Fawns' advanced geography students blew us away with their detailed maps of the lunch areas here at DCHS! You all are cartographers in the making, for sure. Can't wait to see what you do next.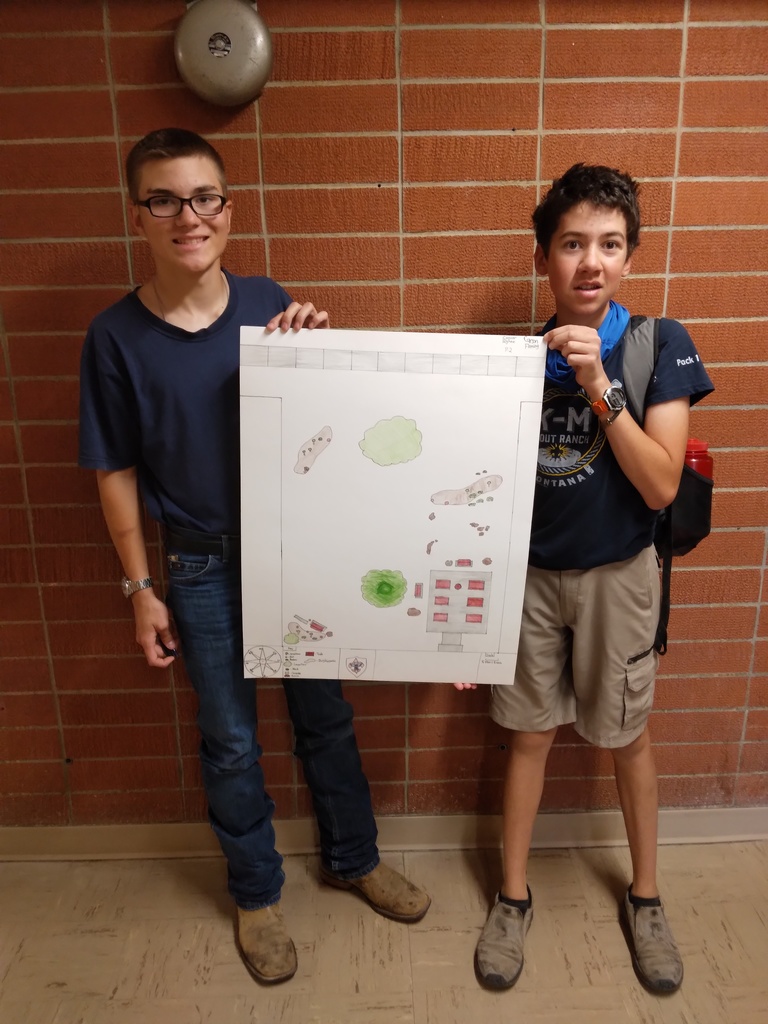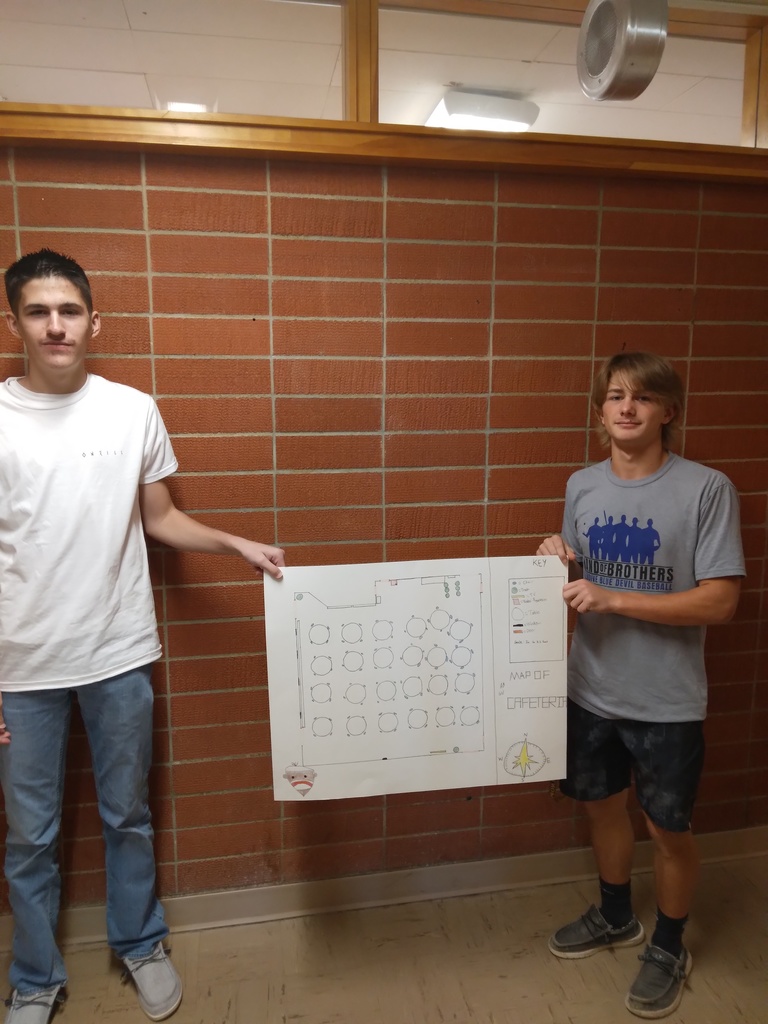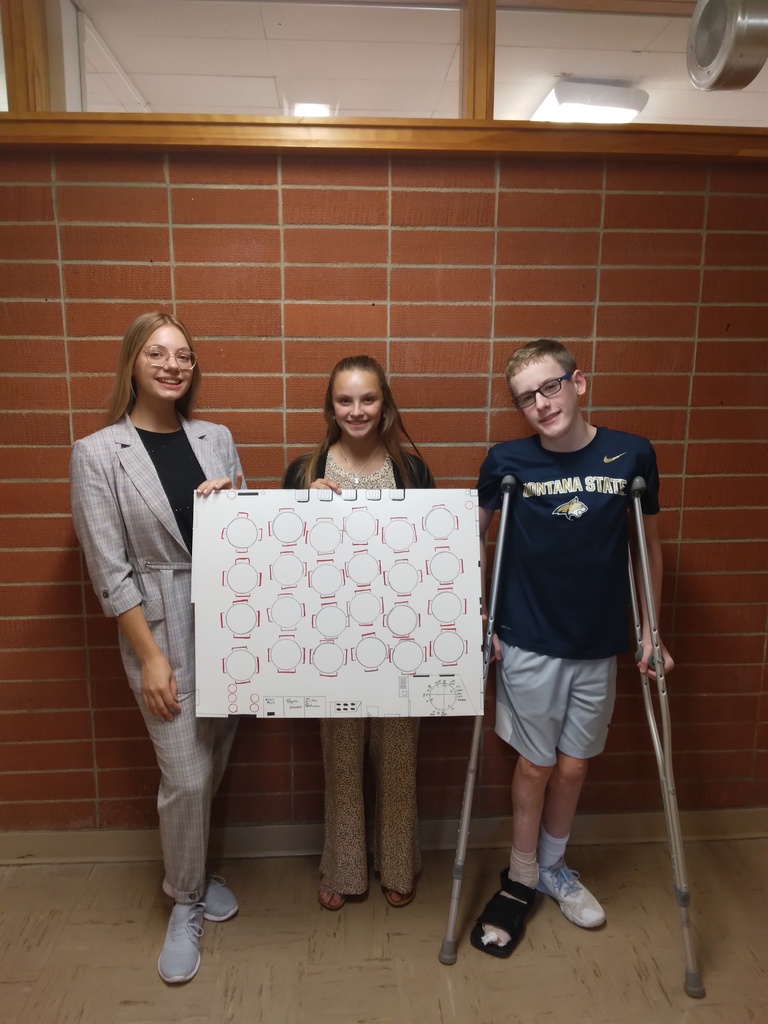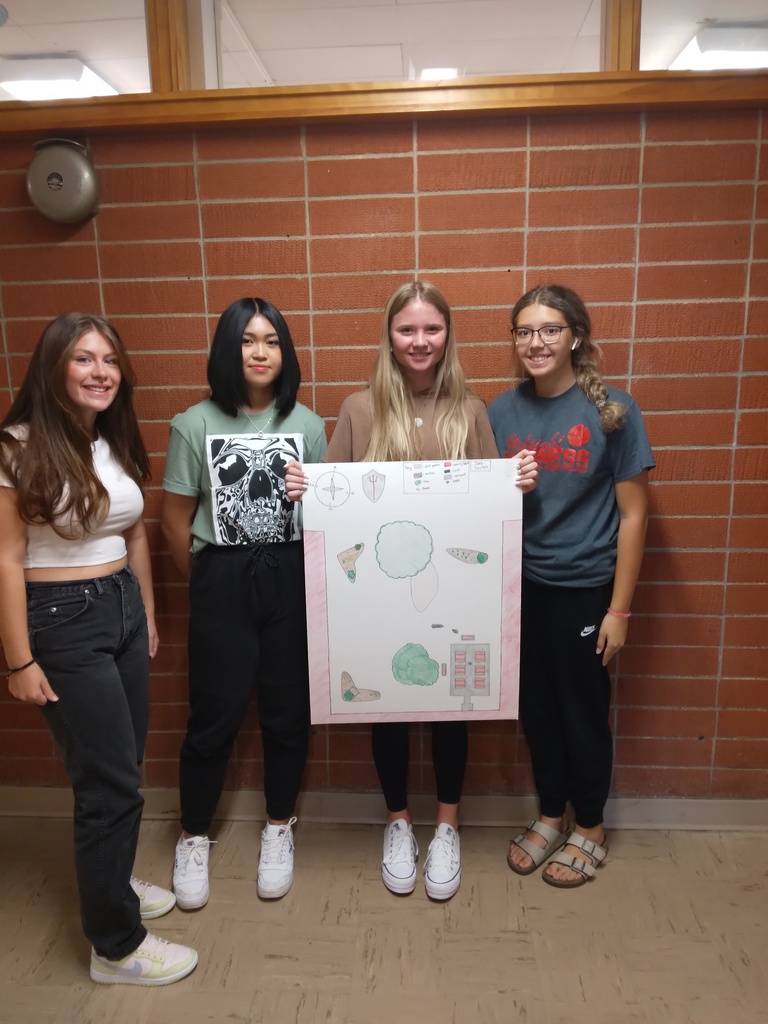 2020-21 yearbooks are now available to be picked up to anyone that purchased one last year in the DCHS library. If you are interested in buying a yearbook now but did not last year, we also anticipate there will a handful of extras available after all of them have been picked up.

Today's Ms. Fawns's Advanced Geography students worked on mapping out the lunch areas of our school. Great job, everyone, on your attention to detail and teamwork skills. We can't wait to see your final products!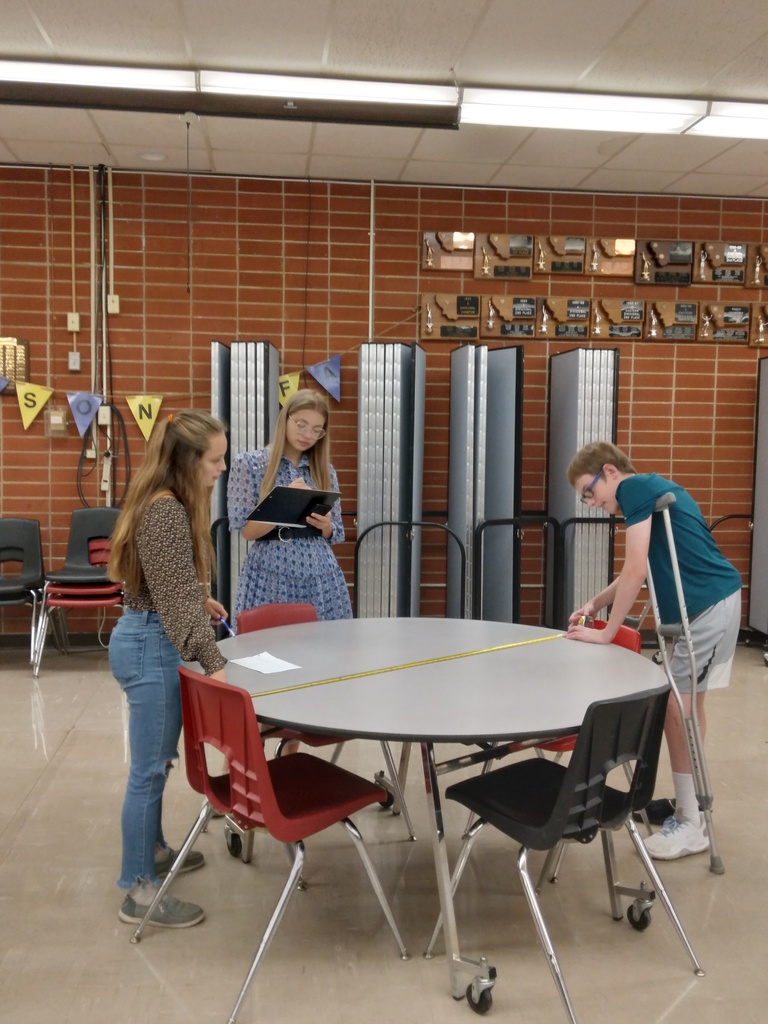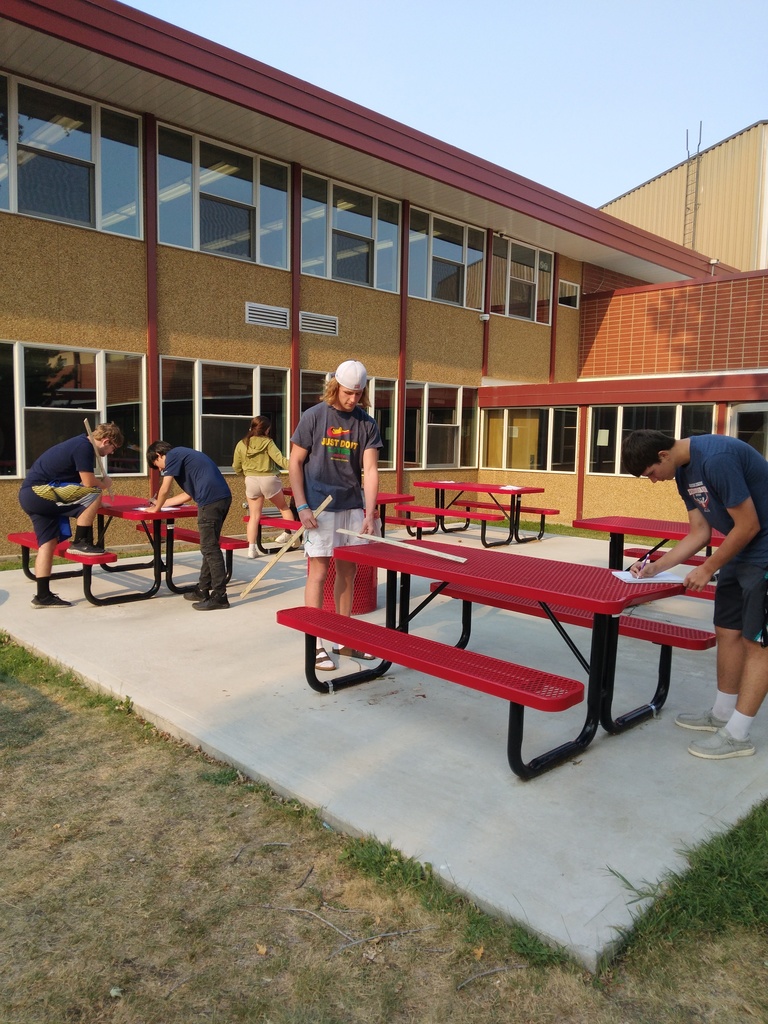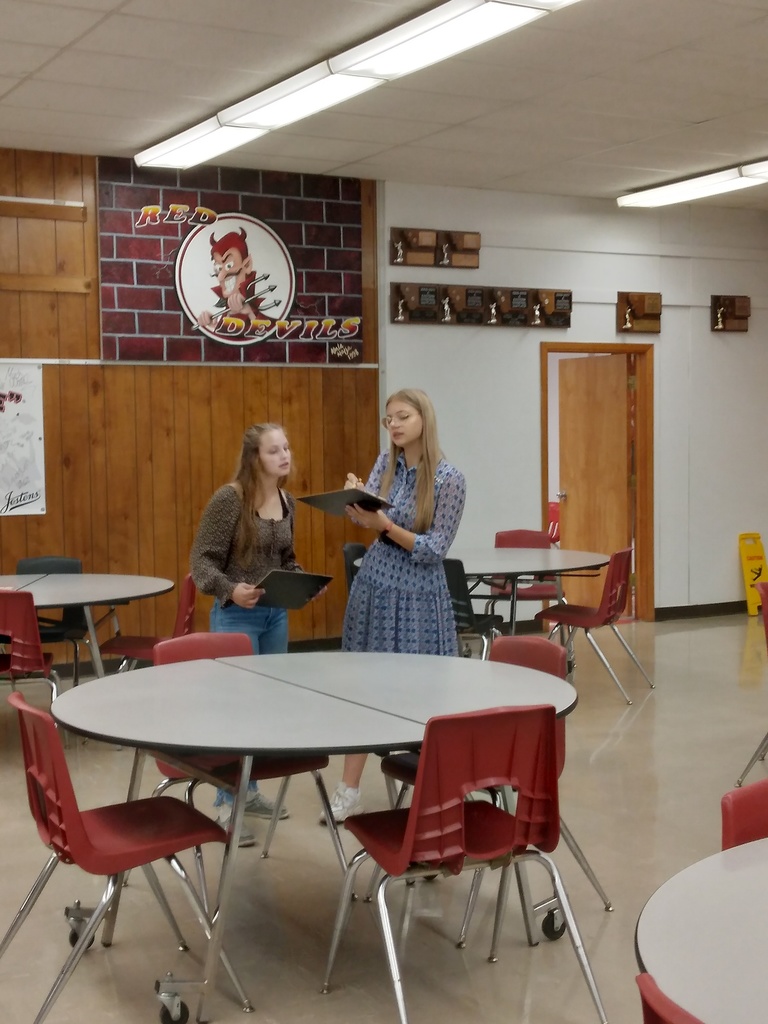 Glendive Public Schools is always looking for substitute teachers!! We have lined up an additional day for substitute teacher training. Friday, September 10 from 8:00-2:00 These will all take place in the DCHS computer lab. This training is mandatory and all subs must complete it before they can work, this includes returning substitutes. If you're interested in becoming a substitute you do have to fill out an application by going to the GPS web page and clicking on employment opportunities. You also need to complete the fingerprint and payroll paperwork in the district office.

Just a reminder folks, Glendive Public Schools will be out Friday September 3rd and Monday September 6th for the Labor Day Holiday. Everyone have fun and stay safe!
https://www.glendiveschools.com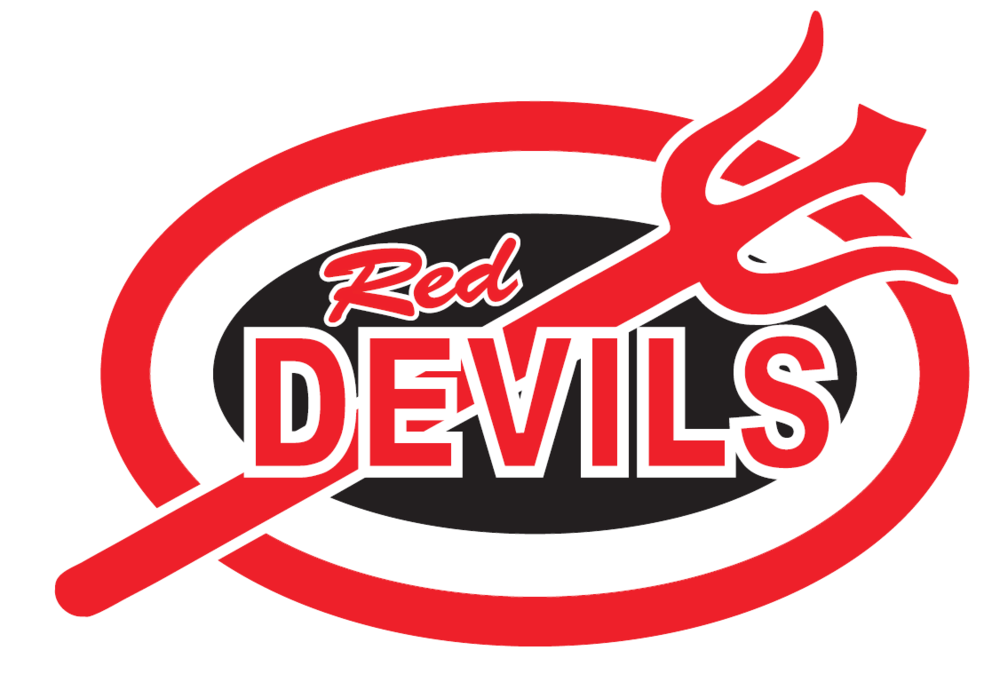 The Veteran's Letter Writing Campaign is looking for volunteers to be a part of our committee. If you haven't heard about us yet, please click on the following links below for more information:
https://www.glendiveschools.com/article/517895

DCHS had our FIRST two FFA members show at the Montana Fair in Billings last weekend. Gabrielle Higbee and Connley Hoagland showed a total of 10 head of sheep at Montana Fair. Connley was 8th out of 22 seniors in showmanship. He also had the Reserve Champion Ram, Grand Champion Ewe, Reserve Champion ewe, 6th place Dorset ewe. Gabe had a 6th place Hampshire ewe, 2nd place fitted Hampshire ewe and first place yearling slick Hampshire ewe. Connley and Gabe had several top 10 finishes against some tough sheep. Thank you all for supporting the Dawson FFA and Ag. program!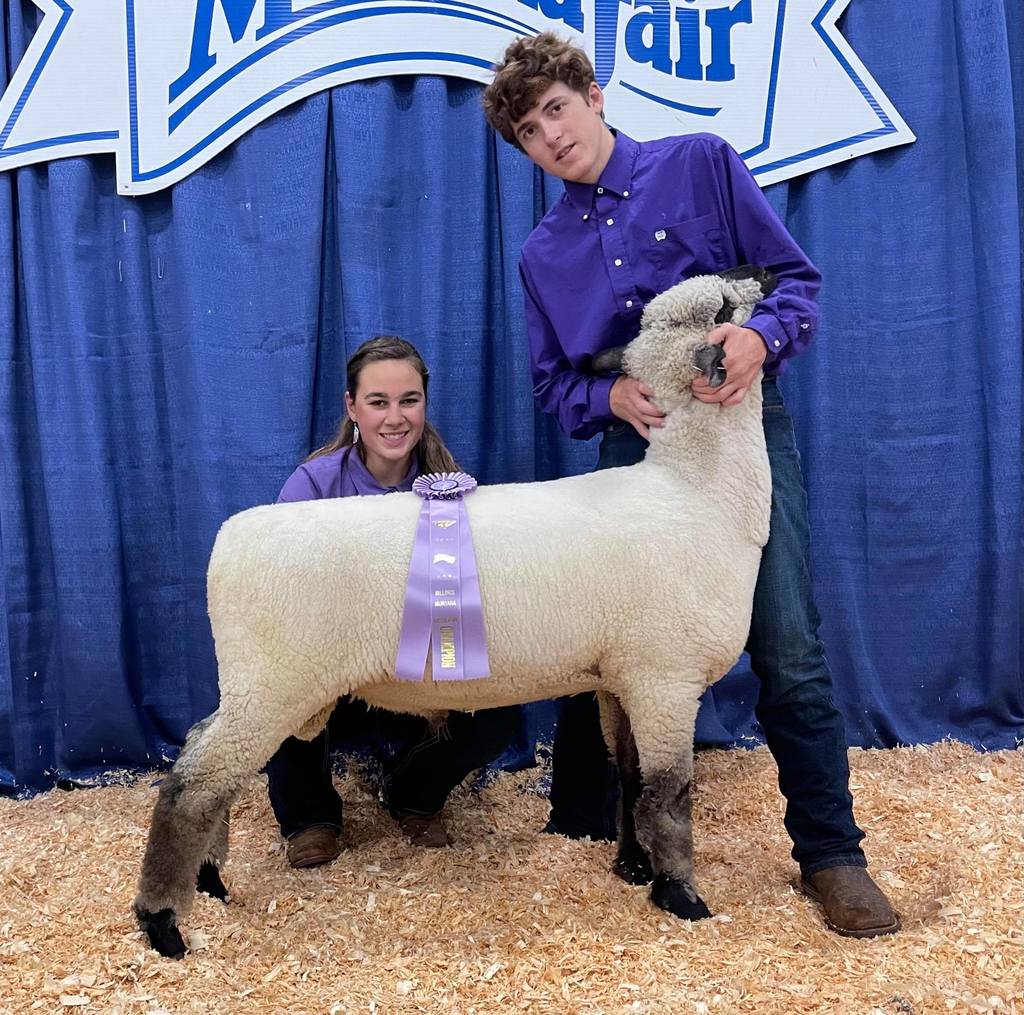 Reminder for the DCHS/WMS Back to School Athletics Meeting that is set for Tuesday, August 10th in the DCHS Auditorium. We have invited a representative, Mr. Scott Rosberg from Proactive Coaching to be a part of our welcome back meeting this fall. This presentation is for ALL DCHS/WMS/Glendive Community Coaches, Athletes, Parents and Glendive Community Members to attend. Please attend even if not participating in an activity this fall. There will be 3 sections to Scott's presentations: 3:00-4:15 pm DCHS/WMS Coaches 4:30-5:30 pm DCHS/WMS Coaches and DCHS/WMS Athletes 6:00-7:00 pm DCHS/WMS Parents/Glendive Community We will start the regular Fall Parents meeting following Scott's presentation to the parents/community, approximately at 7:15 pm. Scott has recommended that coaches attend all 3 sessions, if possible. If not he recommended the first 2 for sure. He is also open to having anyone who coaches in our community join the presentations, so if you know anyone that may be interested let them know. I will be reaching out to our youth coaches to let them know that they are more than welcome to attend. Thank you!