Press Release: 9/10/2019 Due to the cancellation of the Park High football season, we have rescheduled all the events on September 13th Homecoming Day. The Homecoming Parade (3:00 p.m.), Homecoming Football Game (7:00 p.m.), and Homecoming Dance will all happen on September 27th when we play Lewistown. We have also moved our Family Night event, originally scheduled for Wednesday, September 11th to Friday, September 13th. Details of Family Night should be arriving at all of our schools within the coming days. It will feature a wide array of family events along with an exciting cornhole tournament! If anyone has questions regarding these events, please contact Spencer Johnson by email at
johnsons@glendiveschools.org
. I would like to thank the Glendive community for their continued patience and support and look forward to a fun homecoming week (September 9-13) as well as a great day of football and events on September 27th! Go Red Devils! #FamilyNight #HomecomingUpdate #PressRelease


GPS Communication Page: Stay informed with what is happening in the district and schools. PDF Version:
http://5il.co/5frr
#GPSCommunity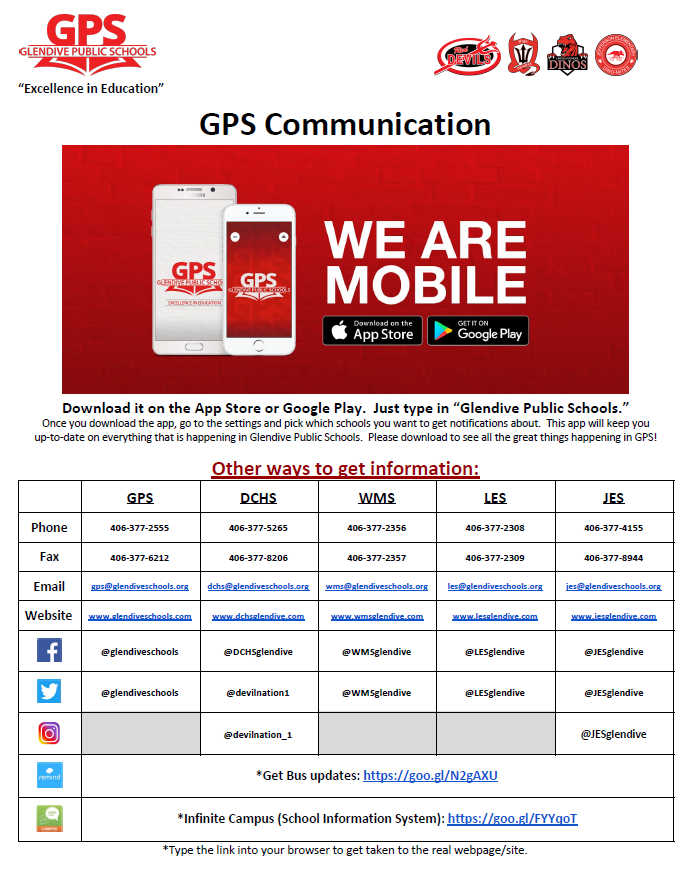 Video from Superintendent Schreibeis about the upcoming bond measure.
https://youtu.be/lXLHhdKBQc4
Please check out our website and Facebook page for more information. We will be adding more information all the time so keep an eye out. #BeInformed #Vote


The Board of Trustees of Glendive Public Schools is searching for a trustee to fill a vacant position.  He or she will serve on the board until May of 2020, when the seat will open for election. The board encourages anyone interested in serving on the Glendive School Board to send the following information to Kristine Mothershead, PO Box 701, Glendive, MT 59330 or to
gps@glendiveschools.org
by 5:00 p.m. on August 16, 2019.  Letter of Interest Resume Please answer the following questions: Tell us about your background (i.e. education, occupation, etc.). What drives or inspires you to be a part of the Glendive School Board and what qualities do you think you would bring to the Board if selected? What do you think is the biggest challenge facing Glendive's schools and what do you think should be done about it? Qualified candidates must reside within the boundaries of Glendive Elementary School District #1.  The board will review and may interview all interested candidates.

Information about the Boys and Girls Club in Glendive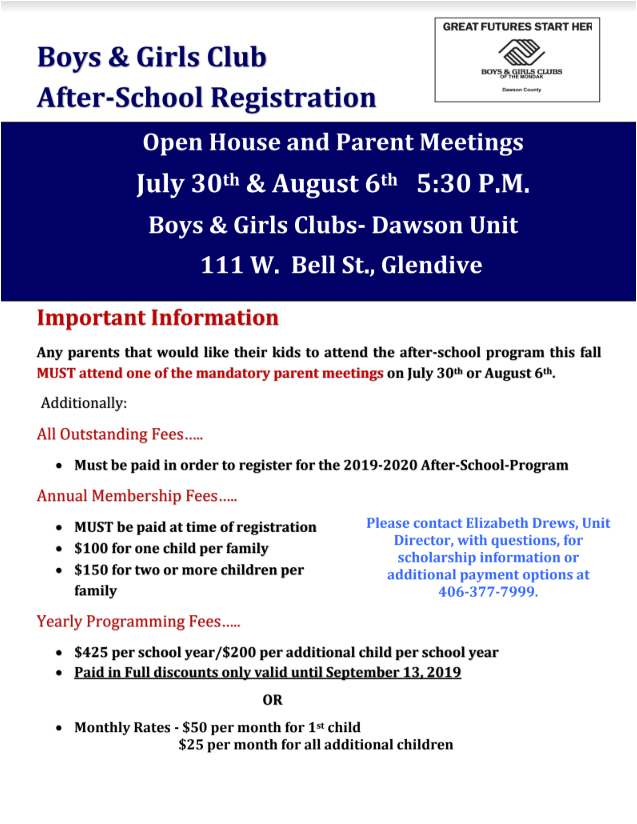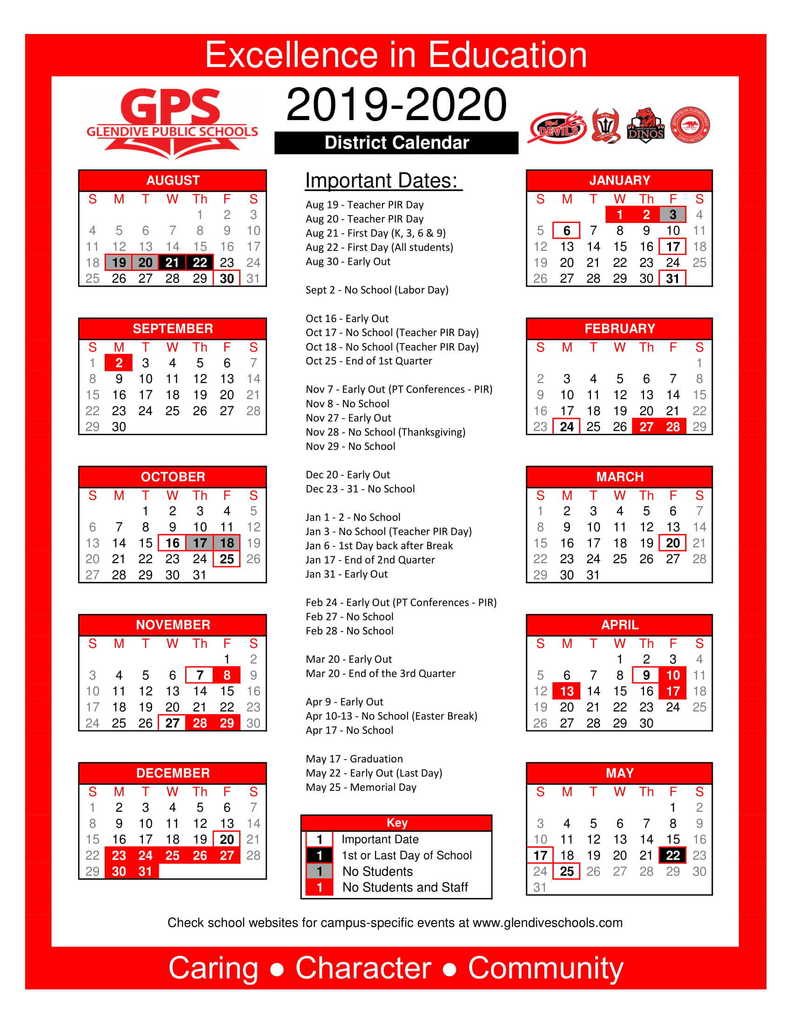 We hope you can join us tonight in the DCHS Cafetera at 6:30 p.m. for our Community Meeting where we will be discussing our facility planning process. Come listen to the current plan and give us your feedback! Hope to see you there!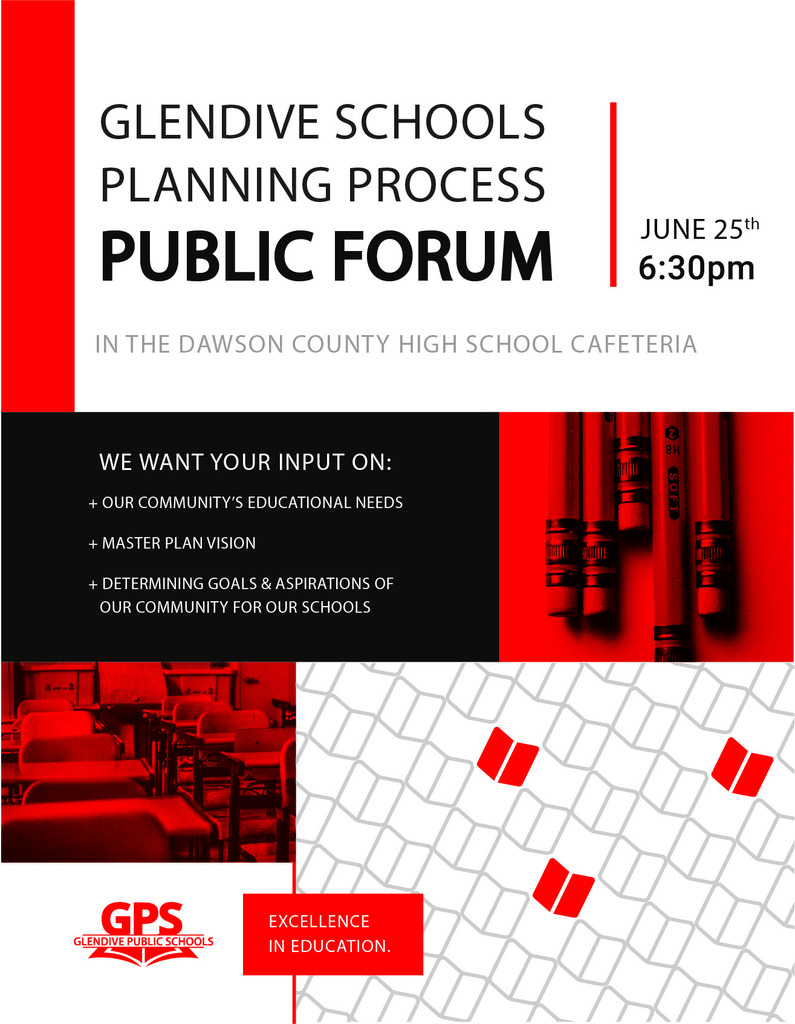 Join GPS in Supporting the American Foundation for Suicide Prevention. We are  walking in the Out of the Darkness Eastern Montana Walk to fight suicide and support AFSP's bold goal to reduce the suicide rate 20% by 2025. Please help us reach our goal by clicking the "Donate" button on this page (see link below). All donations are 100% tax deductible and benefit the American Foundation for Suicide Prevention (AFSP), funding research, education, advocacy, and support for those affected by suicide. Thank you for your support!
https://afsp.donordrive.com/participant/Valerie-Damron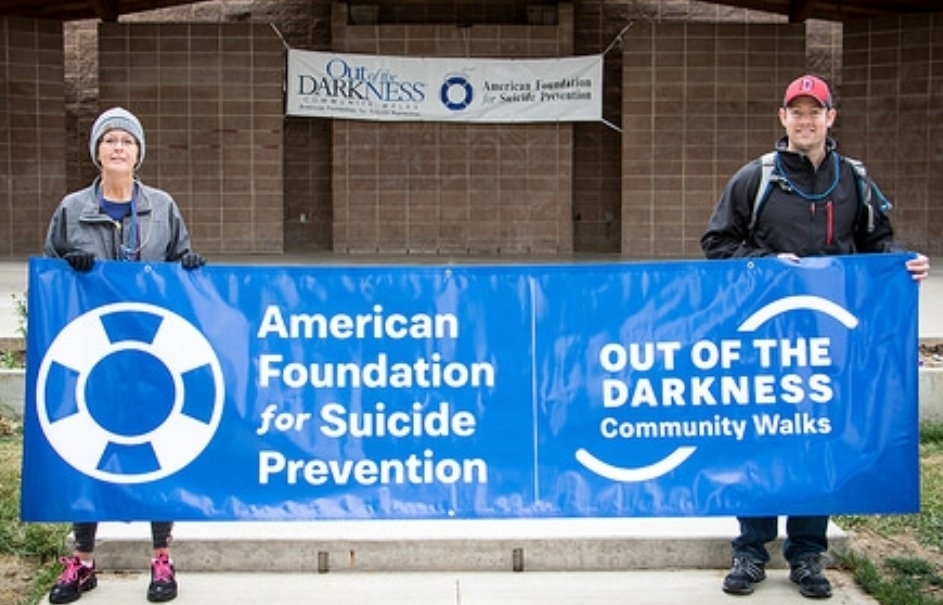 We hope you can come to our next Community Meeting on Tuesday, June 25th at 6:30 p.m. in the DCHS Cafeteria. We will be updating everyone on where we are at with our facilities planning. Facebook Event:
https://www.facebook.com/events/2014181352224043/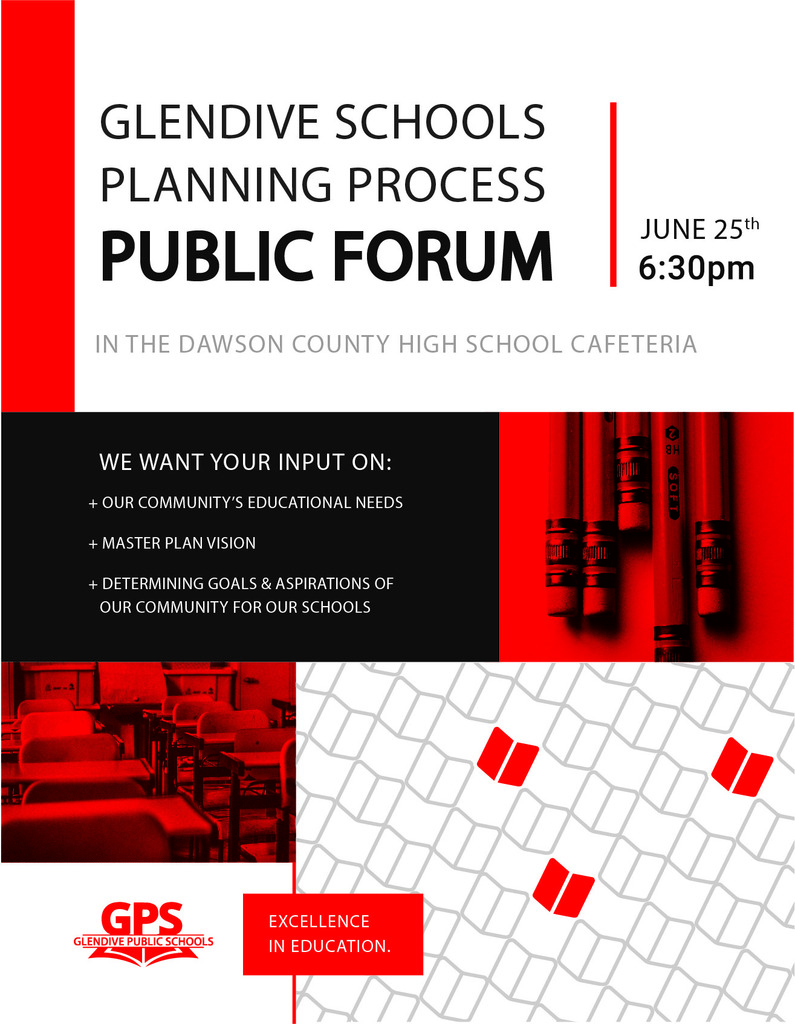 Congratulations to Mrs. Svenvold for receiving the Excellence in Teaching Award at DCHS from the PTA! Thank you for your dedication to the students at DCHS over a 25 year career!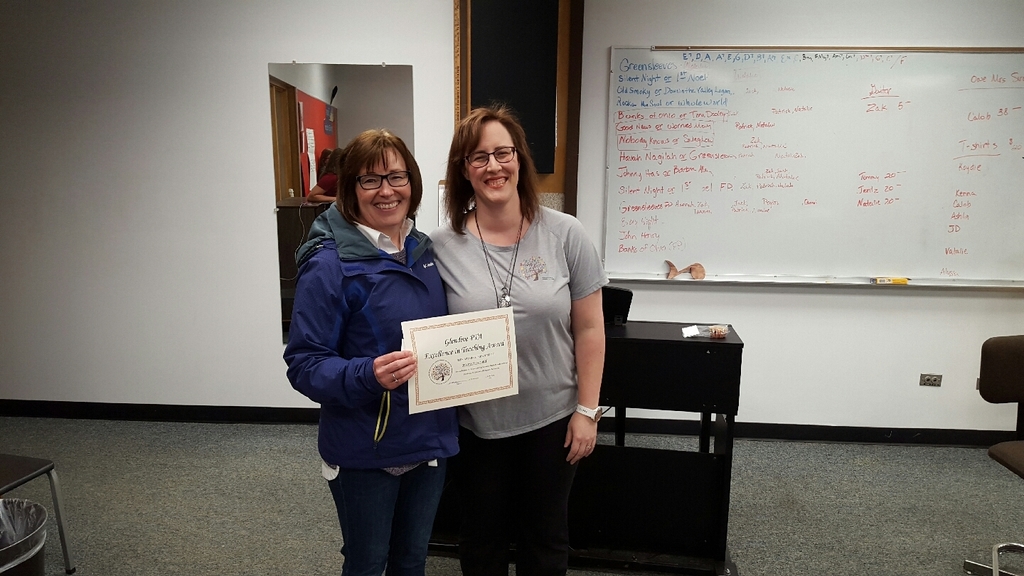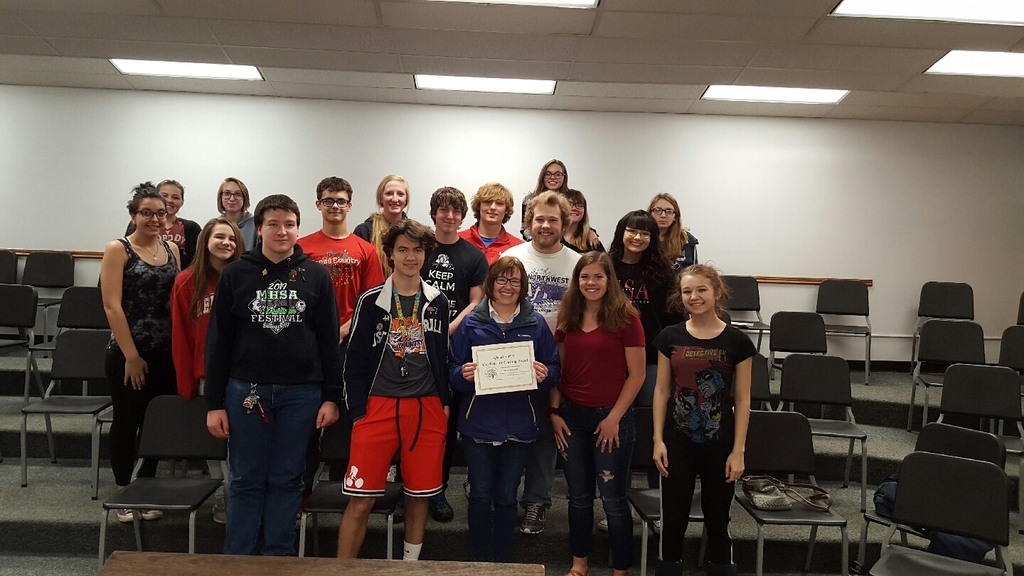 Great job this morning Red Devils! Great start to summer workouts! Keep it up!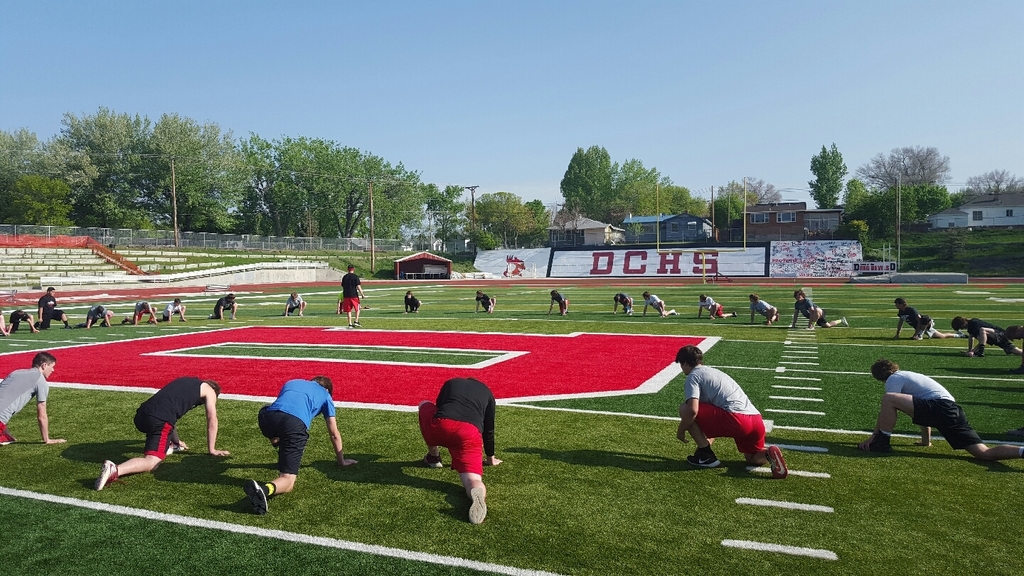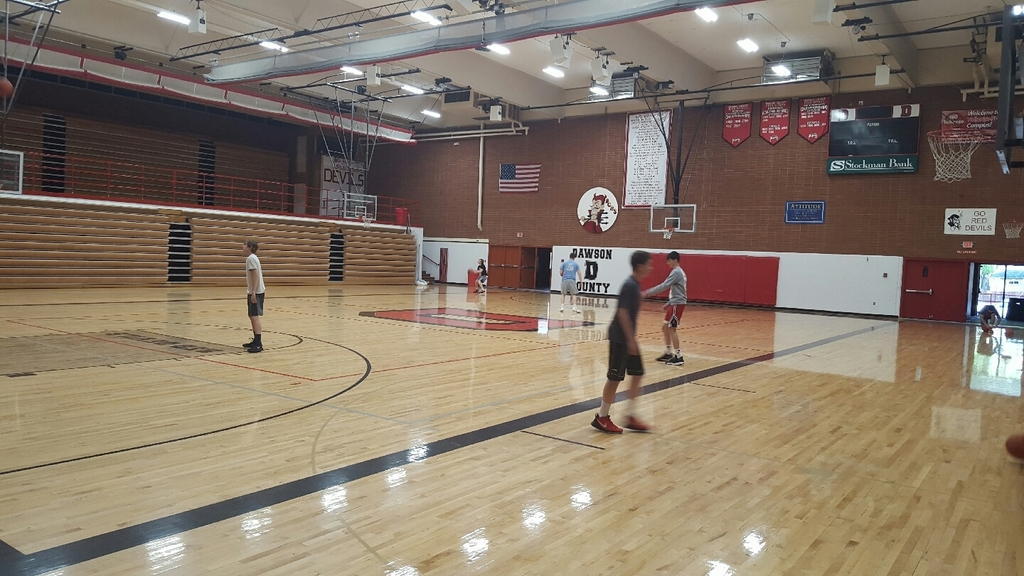 WOW! Can you believe it is the last day of school for the 2018-2019 school year. A big thank you to everyone that made this a very successful year. Have a great summer!

To help all our new employees for next year, we are asking for anyone that is in need of great renters for their house/apartment, to fill out the following survey. The results will only be shared with school employees. Thank you Glendive for your help with this. Please contact
gps@glendiveschools.org
if the link does not work. Thanks!
https://forms.gle/Dzoyjv1qvExRFMq96

Numerous DCHS Athletes competing this weekend at the State A Track Meet in Laurel! Also Ethan Carney will be competing in the semi-finals at the State A Tennis meet! Good luck to all!

Congratulations to the DCHS Choir on their awards concert last night! Truly a talented group of young people here at DCHS!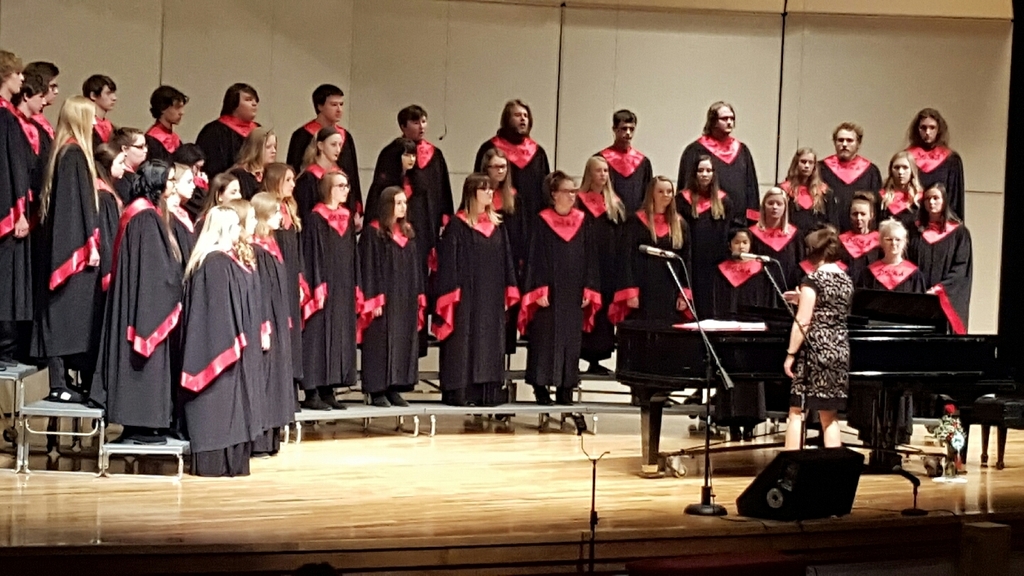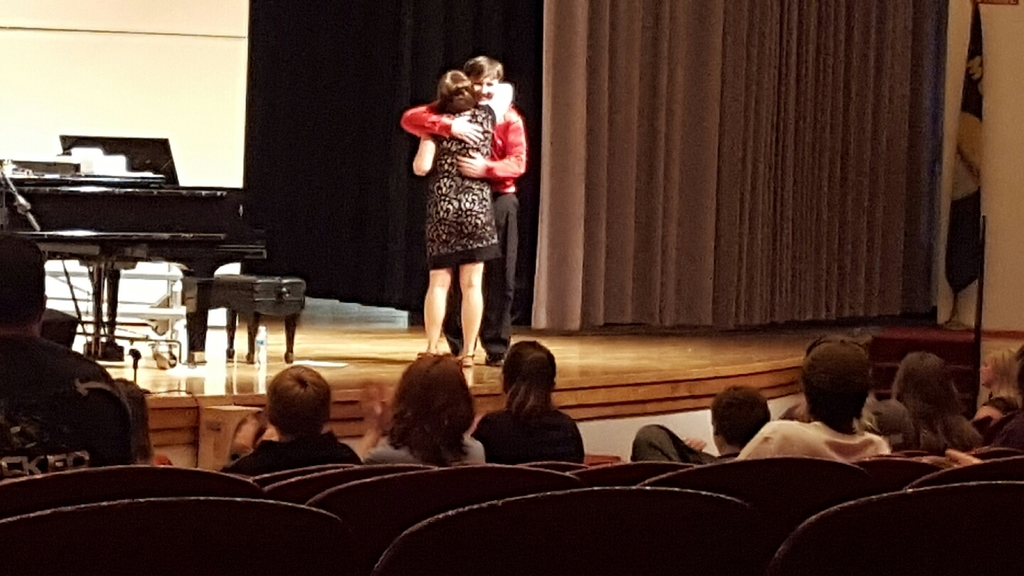 Congratulations to our year-end band award winners: Julie Kerr-First Chair, Kane Knudsen-Louis Armstrong, Amber Sickler-Patrick S. Gilmore, Tienna Mannin-Director's, Myles Stinnett-John Phillip Sousa, Andrew Svenvold-Arion. Thank you all for your efforts! Great job!